+ A homily for Ash Wednesday at Holy Cross Lutheran Church, Bellevue, WA on March 2, 2022 +
Text: Isaiah 58:1-12; Matthew 6:1-6, 16-21
Audio:
---
I must admit some trepidation this year as we enter the season of Lent.
I must admit that I feel some reluctance to commemorate Ash Wednesday.
After two years of a global pandemic that has claimed the lives of 6 million people across the globe, as war is raging in Ukraine and violence reigns in so many parts of the earth, do we really need to be reminded about death?
When I am already all too keenly aware of my personal limitations and feel powerless to make any sort of impact in the world, do I really need to be told that I am little more than dust?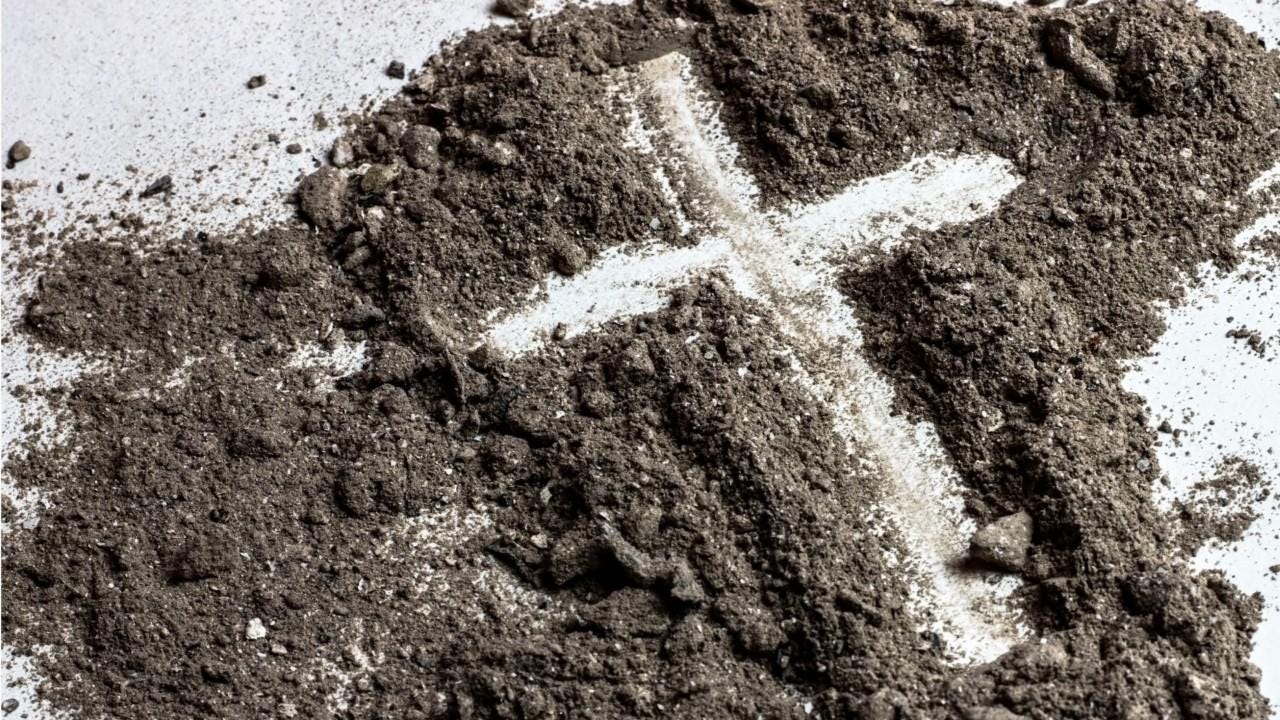 Lent, and Ash Wednesday in particular, have assumed a sort of dour note in the Church.
One that has embedded itself in my mind.
One that I hear all the time in the world around me.
Lent is framed as a gloomy time of costly sacrifice, of forced penance, of self-denial, of grieving our failings and begging God for forgiveness.
But what if we approached this day, this season, another way?
The term "Lent" comes from an Old English word which means the time of lengthening, as in the season of spring when the days gradually grow longer.
It denotes not a season of sorrow, but a season of hope, of renewal, of growth that leads us to the fullness of new life we find in the resurrection garden.
So, I wonder what we could do if we set aside the notion that Lent is a glum, sorrowful season during which we beat ourselves up for all our failings and rather approached this time as a season of self-reflection and growth.
Just as it is (almost) time to clear out our gardens, get down and dirty to remove the weeds and debris and whatever isn't life-giving so we can prepare to plant something new.
A time to take stock of ourselves, all too aware of the shortness of this life, and set aside those things we can change so we can bear the fruit worthy of our repentance.
A time to let go of the things we don't need and reorient ourselves to where God would lead us.
So, as we begin this season of fasting and repentance, of renewal and new life, we may wonder how should we return to our God?
How we can seek the right relationship God longs for.
It's not by making ourselves miserable or disfiguring our faces, as Jesus tells us, but by doing the things God has called us to.
To spend our labors loosing the bonds of injustice, undoing the thongs of the yoke, and let the oppressed go free.
To share our bread with the hungry, to give shelter to the homeless, and to clothe the naked.
To use this season to honestly assess how we have not lived up to God's intentions for us so that we can make amends, make corrections, recommit ourselves to this fast of enacting God's own justice.
Maybe some of us are giving something up for Lent—a form of self-sacrifice and denial.
Perhaps we can ask ourselves how this sacrifice is drawing us closer to God and our neighbors.
What barriers are we removing that separates us from those around us and from our God?
Maybe some of us are adding a spiritual discipline this season—practices like prayer or service or mindfulness.
Perhaps we can ask ourselves how this added habit may draw us into a stronger relationship with our God or better service to our neighbors.
How will we alter our lives to care for the environment and for those around us?
Whatever you do this Lent, please make sure it turns your heart toward your neighbor and the creation God so loves.
Whatever you do this Lent, please make sure it turns your heart toward Jesus.
Because when we live into the fast God intends for us, when we use not just this season but our whole lives to follow the way God as shown us, then, the prophet tells us, our light shall break forth like the dawn, like the sun lengthening its course in spring.
Then we will be called the repairers of the breach, the restorer of our communities.
Then we shall be like a watered garden, a spring of water, flowing with life for the whole creation.
"Remember that you are dust, and to dust you shall return."
That's what I will say to each one of you who comes forward in a few minutes to have ash marked on your forehead.
What is dust worth?
It's everywhere.
It's usually unwanted.
It's what makes us dirty outside.
It's what makes us sneeze and cough.
It's what shows that our bookshelves need cleaning.
Why would we want to be dust?
But have you seen what God can do with dust?
In the beginning, when God created the heavens and the earth, God gathered the dust of the stars to form this world that would support life.
God gathered the dust of the earth to create land and seas, to give birth to the gardens and sustain the animals.
God formed the first human, the adam—the earth creature, the dust creature—created in the image of God and breathed within their lungs the Spirit of God.
Later God chose that same, dusty frame that we still inhabit to be the form by which God's own dwelling among us would be possible in the incarnation of Jesus Christ, whose life, death, and resurrection declares God's unfailing love for the whole world.
And when I smudge that dust upon your forehead—the dust of stars, the dust of the earth, the dust that has formed our bodies—it will be mingled with the water and the oil of that was poured upon you in your baptism.
It will be formed in a cross that traces the one indelibly marked on your forehead on that day when God claimed you and proclaimed you as forever God's own beloved child.
So, when I call you all dust in a few minutes, please don't hear a dismissive description of our ashy failings, but listen with wonder and dream of what God could be doing with the dust of you.
The dust of us.
The dust of all people and the whole creation.
And yes, when we die, our bodies—or even our ashes—will return to the dust from which we have been formed.
We will return to the earth which gave us life, and even in our grave we will be forever held by the dust God has made.
We will return to the dust to be forever embraced by our loving Creator who loves us from dust to dust.
So no matter what is happening in the world around us, no matter the wars or diseases that are weighing on us, hear the reminder, the invitation of this day.
Hear how softly and tenderly Jesus is calling us, my friends—we who have sinned, we who have strayed, we who have fallen short—to come home and find life in the One who loves us from everlasting to forevermore, even when everything around us turns to dust.